If you are consolidating your operations, merging datacenters, downsizing, or cutting costs, you need a MCC to make it simpler and more effective. For emergencies or disaster recovery the MCC lets you manage an empty datacenter from another location. Your staff can run any console with full IPL and/or reboot capabilities from any location - no matter where the servers are located.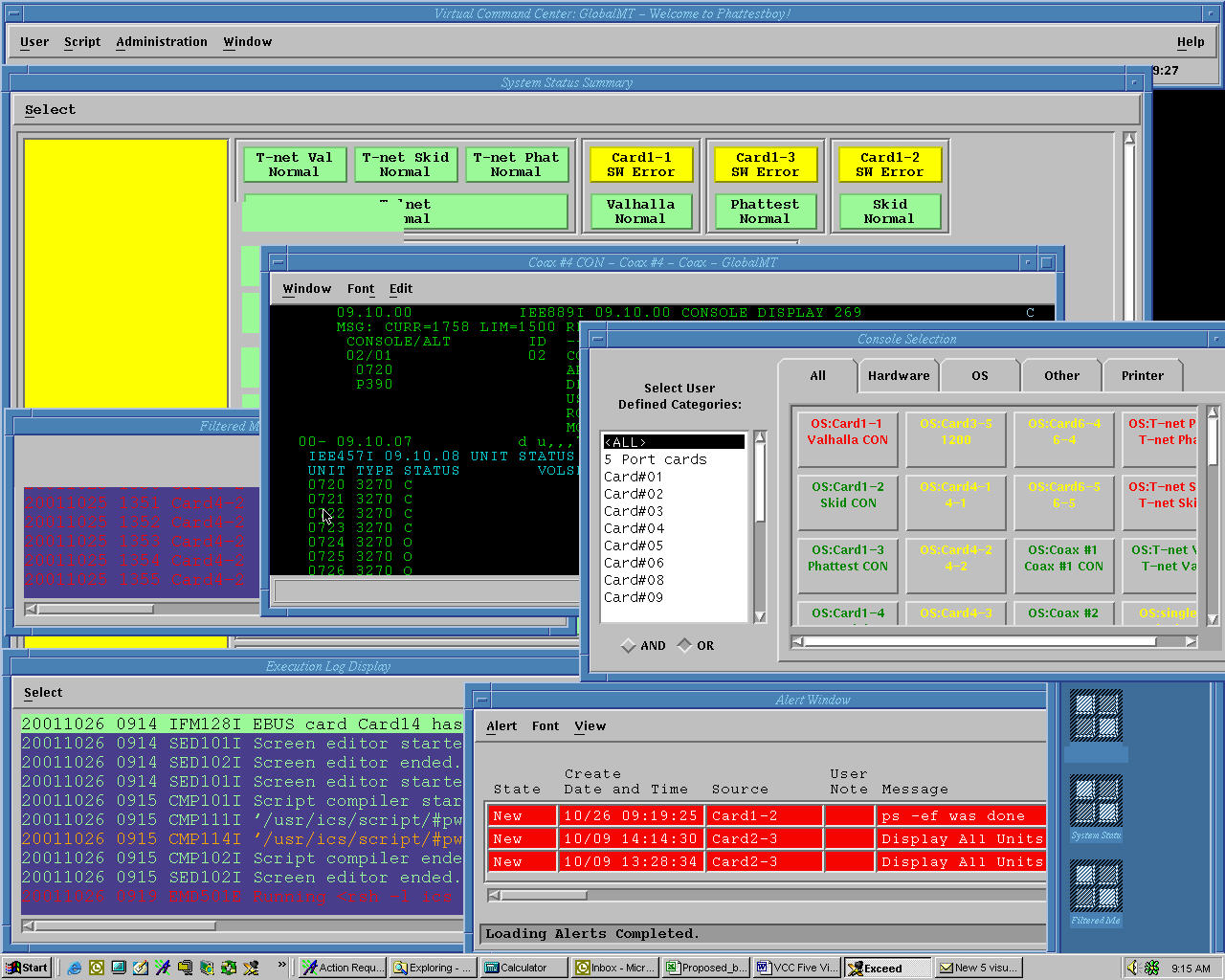 You save bunches of money on hardware and headcount. Get rid of all those cable runs! Don't keep creating a wall of displays with more eyes watching them. Use the MCC to gather alerts from every system – mainframes, Unix, AS400, NT, and other devices (hubs, routers, switches, etc.) to a central location.

MCC customers who already had software monitoring tools, UniCenter, Patrol, OpenView or Tivoli, installed reported that they gained added awareness, faster deployment, and savings on license fees.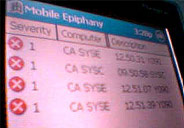 For the ultimate awareness, you can have any PocketPC connected to a wireless network display the MCC Alerts Window!

more...